---
In September 2014, after extensive consultation with neighbours and local stakeholders, Watford Community Housing was granted planning permission at Boundary Way from Three Rivers District Council and Watford Borough Council. It includes:
• a residential-led development of 56 new homes – all of which are affordable
• a new community hub with a community building, shop and shopkeeper's flat
• a contemporary and high-quality design that is appropriate for the future aspirations of the area
• improved public open spaces for residents of the local area
---
Map of all of the development areas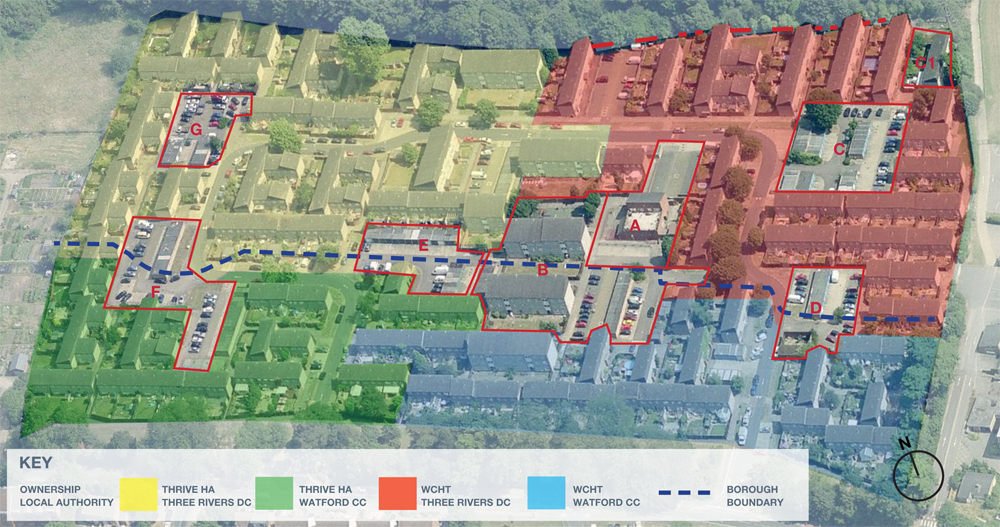 ---
Area A
Area A will provide 5 one-bedroom flats, 4 two-bedroom flats and 1 three-bedroom flat. This area also includes the creation of a safe and secure garden space for the users of the new community hub.
---
Area B
Area B will provide 4 one-bedroom flats, 18 two-bedroom flats and 5 three-bedroom houses.
---
Area C
Area C will provide 4 one-bedroom flats, and will face onto the newly laid out street. The new street layout includes parking and green spaces.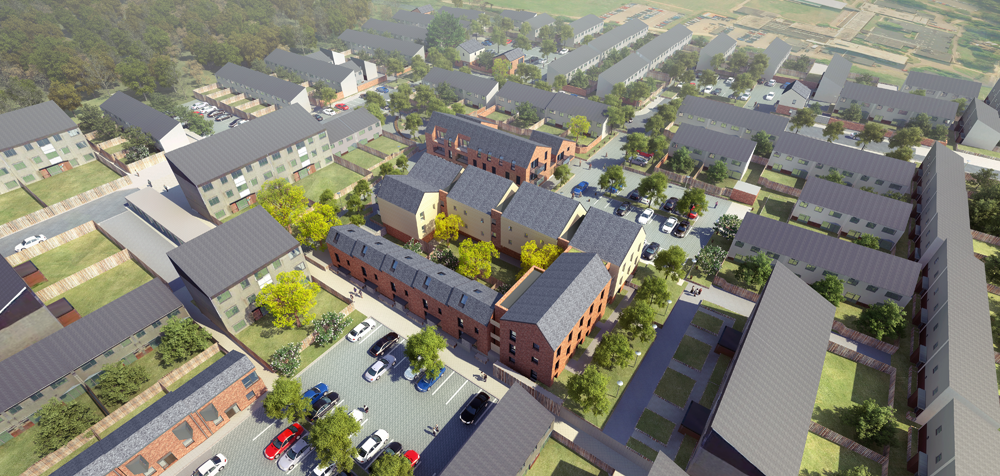 ---
Other areas
Area C1 will provide 2 one-bedroom flats
Area D will provide 1 two-bedroom house
Area E will provide 4 two-bedroom houses
Area F will provide 4 one-bedroom flats
Area G will provide 4 one-bedroom flats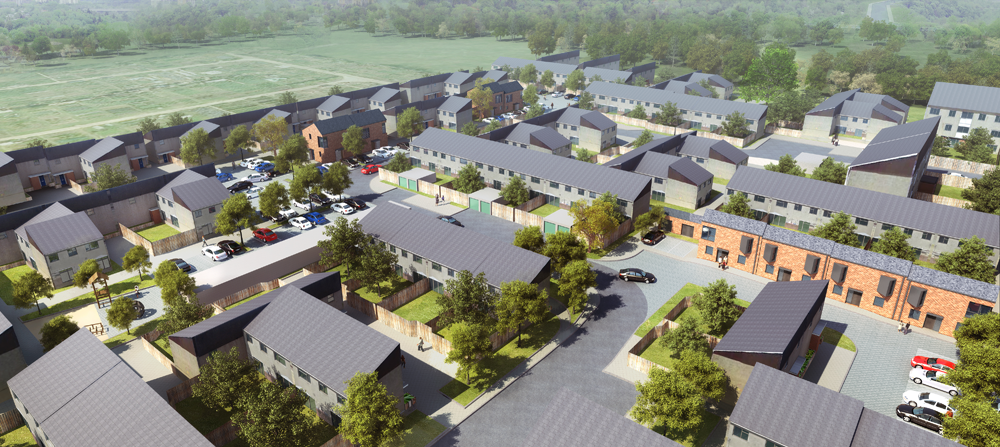 ---
Parking spaces
We know that parking is a key concern for residents. Our proposals are designed to ensure that we create more available parking for everyone, with identified bays and improved access. The new development will create a total of 472 surface parking spaces, combining the on-street and courtyard parking, compared with the current total of 392.